TCBU Extra - Dr. David Kohl - Who moved my cheese?  Positioning yourself for success in the Post-COVID-19 World
As an extra offering in our Town & Country Bank University (TCBU) Series, we hosted a one hour Zoom webinar featuring Dr. David Kohl of Virginia Tech University.  Dr. Kohl is one of the most popular Ag Economic Speakers at many Ag events and Ag Banking meetings.  
Password: 7C%$72fD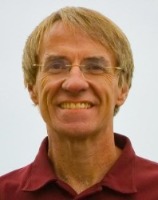 David Kohl is Professor Emeritus of Agricultural Finance at Virginia Tech, Blacksburg, Virginia.  Kohl has traveled over 9 million miles in his professional career, conducting more than 7,000 seminars for ag finance groups as well as producer and agribusiness groups.  He speaks at over 20 young farmer programs annually.  He has published five books and over 2,500 articles and video blogs on financial and business related topics online and in journals, extension, and other popular publications.  Kohl writes for Corn and Soybean Digest, Farm Futures, and other ag lending publications.  He has received 11 major teaching awards, has appeared before many state bankers schools throughout the U.S. and is President of AgriVisions, LLC, a knowledge-based consulting business providing cutting-edge programs to leading agricultural organizations worldwide.  He is also a business coach and part owner of Homestead Creamery, a value-added business in the Blue Ridge Mountains.