Purchasing has never been easier
Now you can use Apple Pay®, Google Pay™ or Samsung Pay® with your debit card to pay quickly and conveniently at checkout in stores, online and for in-app purchases. Getting started is easy! Simply choose your preferred mobile wallet (Apple Pay®, Google Pay™ or Samsung Pay®) and get started today.
School Mascot VISA Debit Cards
Support your local school with our new School Mascot Visa Debit Cards* available at Town & Country Bank. Call or stop in today to order yours!  *Cards require a $10 donation which is gifted directly to your school.
Debit Card Activation and PIN Reset
If you'd like to ACTIVATE a new debit card or RESET your PIN, please call 1-800-992-3808.
Lost or Stolen Debit Cards
If your debit card is lost or stolen please notify us immediately. If we are closed, please contact our After-Hours Lost/Stolen Card Hotline, 1-833-337-6075. Our fraud team will ask a few questions to identify you before they will be able to deactivate your debit card. Please contact us during normal business hours to report that our fraud team has deactivated your card so we can quickly get your replacement card ordered.
Debit Card Travel Alerts
If you are planning to travel, please notify us of the dates you will be traveling so we can add a travel notification to ensure your card will work properly when you are out of state or country.
Fraud Text Alerts
Our text alert service allows you to instantly keep tabs on suspicious card activity.  If our system detects suspicious activity on your card, you will receive a text message with details about the suspected transaction.  All you have to do is respond to the text with a "yes" or "no" to confirm or deny the transaction.  If you indicate the transaction is fraud, you will receive another message with a number to call for follow-up.  If not, you're all set.  The system will mark the transaction as legitimate and you can get on with your day.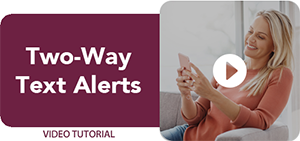 Fraud Alert Call Center
Fraudsters keep getting better.  They sometimes call, posing as bank employees or even fraud protection agents so that they can mislead bank customers into sharing debit card information that they need to commit fraud.
If you get a phone call from our automated fraud call center, you will be asked for your zip code.  If a transaction is determined to be fraudulent, you will be transferred to a fraud center agent who will ask you additional questions to verify your identity, and who will then review your recent transaction history with you.  You will NEVER be asked for your four digit PIN number or for the three digit security code on the back of the card.
If at any point you are uncertain about questions being asked or have received a message from our fraud alert system but are unsure about responding to it, hang up and call us directly for assistance.
Money Pass
Town & Country Bank is a part of the MoneyPass network, which provides our customers with access to over 32,000 surcharge-free ATMs nationwide. Click here to find MoneyPass ATMs. Town & Country Bank foreign fees may still apply.