With EZPay, paying any bill can be quick, easy, and hassle free. With 24/7 access to pay bills, you can set up payments in advance of the due date at your convenience. You can also set up recurring payments to be sent automatically! You can even pay a person! You may never have to search for an envelope or stamps again!
You can use EZPay either within online banking, or on your mobile device using TCBank2go. The instructions below are for online banking. To see instructions for your mobile device, click here.

To begin using bill pay, you will want to first set up your Payee.
From the main online banking screen, select EZPay from the menu on the left side of the screen.

Once you have been redirected to the EZPay screen, select the 'Add A Payee' button at the top of the screen.

You will then select what type of payment you are making and select next.

Fill in the name of your payee, your account number with the payee, their phone number and zip code, and select next.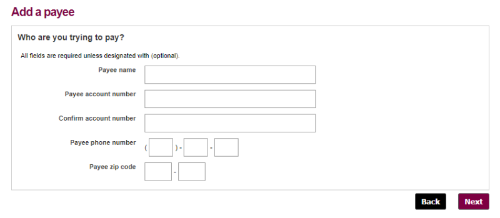 Fill in the final information about your payee and select next.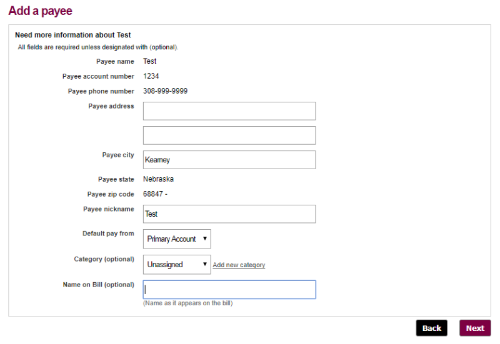 Your new payee is now set up and you are ready to send a payment!
From your EZPay homepage, simply select the Payee you would like to submit the payment to. Enter the amount of the payment, and the date that you would like to send the payment (note the estimated arrival date under the send date). Then press Pay. Once you have completed scheduling all of your payments, select Submit all Payments. Once scheduled, you are able to view all of your pending payments (payments scheduled within the next 45 days) as well as your payment history (payments processed in the last 45 days).